In September of 2016, SIDEA held its 53rd annual conference in San Michele all'Adige and Bolzano, Italy. The research articles below were selected as "best papers" there, and were accepted to Agricultural and Food Economics following the journal's usual process of blinded peer review and revision.
Sustain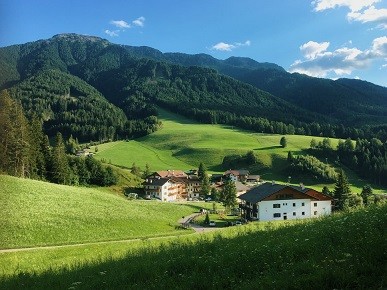 ability perspectives in agricultural economics research and policy agenda
By Bernardo Corrado de Gennaro and Maria Bonaventura Forleo

Partnering for sustainability in agri-food supply chains: the case of Barilla Sustainable Farming in the Po Valley
By Barbara Pancino, Emanuele Blasi, Anne Rappoldt, Stefano Pascucci, Luca Ruini, and Cesare Ronchi
How to assess future agricultural performance under climate change? A case-study on the Veneto region
By Laura Onofri, Federica Bianchin. and Vasco Boatto
Environmentally sustainable versus aesthetic values motivating millennials' preferences for wine purchasing: evidence from an experimental analysis in Italy
By Gianluigi Gallenti, Stefania Troiano, Francesco Marangon, Paolo Bogoni, Barbara Campisi, and Marta Cosmina

This collection was Guest-Edited by Maria Bonaventura Forleo and Bernardo Corrado de Gennaro.