From 13 to 15 September 2018, the Italian Association of Agricultural Economics (SIDEA) held in Perugia (IT) its 55th annual conference, titled "Green Metamorphosis: Agriculture, Food, Ecology."
The main objective of the conference was to assess the challenges and opportunities entailed by the current transition of modern agri-food systems toward more environmentally, socially, and economically sustainable conditions, in order to bridge the still-too-wide gaps that separate knowledge from implementation.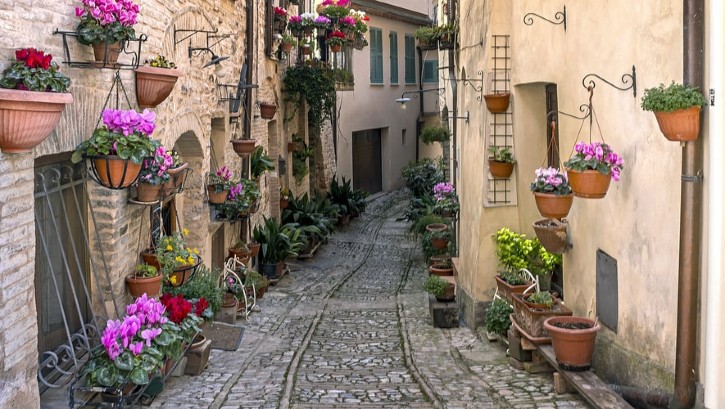 The conference provided a forum for discussion of a wide range of topics, such as climate change, natural resources conservation, food quality improvements, enhancement of social values, environmental protection, human health, profitability, and governance issues.
This special collection features high-quality research papers offering original insights on the ongoing scientific debate on the topics mentioned above, addressing aspects ranging from consumer awareness and food quality appreciation to the adoption of sustainable production practices and the provision of public goods in modern agri-food systems. All of the articles included in this special issue have been peer-reviewed. All are open access.
Research
"Insights into organic wine consumption: behaviour, segmentation and attribute non-attendance"
By Fabio Boncinelli, Andrea Dominici, Francesca Gerini, and Enrico Marone
Agricultural and Food Economics volume 9, Article number 7
Published 15 February 2021
Research
"Label information and consumer behavior: evidence on drinking milk sector"
By Andrea Marchini, Chiara Riganelli, Francesco Diotallevi, and Bianca Polenzani
Agricultural and Food Economics volume 9, Article number 8
Published 1 March 2021
Research
"Commoning of territorial heritage and tools of participated sustainability for the production and enhancement of agro-environmental public goods"
By G. Fabiola Safonte, Claudio Bellia, and Pietro Columba
Agricultural and Food Economics volume 9, Article number 10
Published 5 April 2021
Research
"Measuring circularity: an application of modified Material Circularity Indicator to Agricultural system"
Agricultural and Food Economics volume 9, Article number 9
Published 8 May 2021
This collection was Guest-Edited by Luca Camanzi and Stefania Troiano.